It is officially the snowiest winter ever for Philadelphia. Over 70 inches of snow (so far), and I'm
so
glad I was here to witness it.
*Please note the sarcasm*
I like to think I'm a pretty creative and fun mom, but with all of our days snowed in, I'm running out of fresh, exciting ideas. Here's what we have been up to the past few weeks - hold on to your seats.
Activities/Crafts - I filled empty wipes containers (I knew those would come in handy) with opposite objects (hard and soft, circles and squares, people and cars, etc.), blind-folded the kids, and had them sort the objects by touch. Bubba preferred to dump everything out on the floor and play with it, but my little gal LOVED this.
Coloring/Activity Books - I have no idea where this book came from but I am oh so grateful for it. It is full of mazes, connect the dots, and hidden picture activities. Even my active little dude will sit down to do this with MJ and I. Happy kids + hours of quiet, educational fun = priceless.
Dance parties - this is one of our favorite activities, even when it's not cold outside. Considering I exercise, ummm, never, it's a good way for me to get moving. Another thing we have just discovered is the exercise section on OnDemand - MJ and I love the yoga section and the Bollywood work-out under the "Dance Your Butt Off" section.
Tent houses - another one of our favorite things. This was one of the most epic tent houses I have ever created. I'm pretty darn proud of myself. I always make the kids separate little areas so we can cut down on the in-tent fighting and ultimate tent destruction.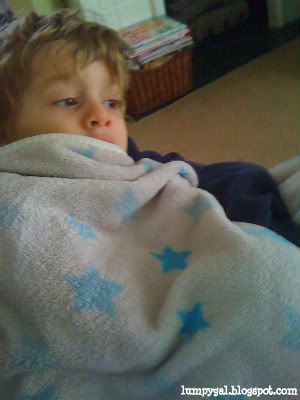 Snuggling - this one is my favorite. There is nothing quite like having your two babies on your lap, covered with blankets, and watching one of our favorite family movies. I wonder if they will still want to sit on my lap when they are in their teens...
We are always looking for new, fun activities to do - if anyone has any they would like to share, we would appreciate it.